60th Anniversary Pipe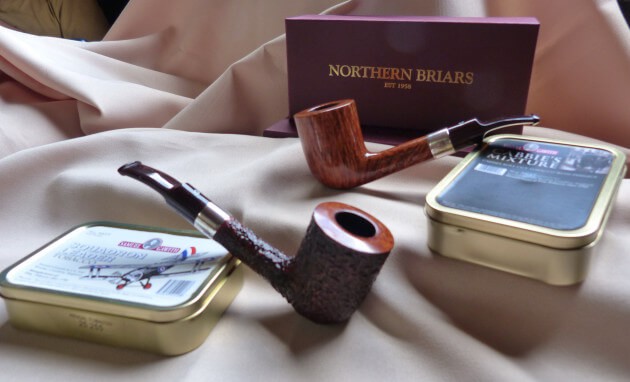 To celebrate the 60th anniversary of Northern Briars I am making 60 commemorative pipes.
This special hand-made pipe will be available in Bruyere Premier and Rox Cut Regal with a hand-cut Cumberland Saddle mouthpiece and a hand-made silver band stamped "1958 60th 2018" Each pipe will be numbered 1 to 60. [These pipes will also be available with a 9mm filter upon request]
There will be only 60 of these pipes made.
Orders are now being taken for an August 2018 delivery.
Pipe dimensions
H: 2.25 ins [54mm]
L: 6 ins [151mm]
W: 60g [approx]
Cost
Bruyere Premier £175 plus postage
Rox Cut Regal £125 plus postage
The following numbers have already gone:
1, 2, 3, 4, 5, 6, 7, 8, 9, 10, 11, 12, 13, 14, 15, 16, 17, 18, 19, 20, 21, 22, 23, 24, 25, 26, 27, 28, 29, 30, 31, 32, 33, 34, 35, 36, 37, 38, 39, 40, 41, 43, 42, 44, 45, 46, 47, 48, 49, 50, 51, 52, 53, 54, 55, 56, 57, 58, 59 & 60